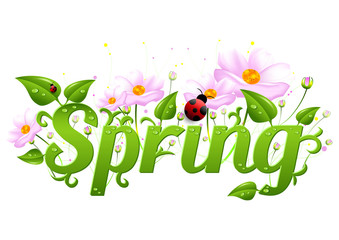 Welcome back Year 4! 
We hope you all had a fantastic break and are look forward to coming back to school.
Below are all the exciting things we will be learning about this half term.
English
This half term we will be looking at a book by Salvatore Rubbino, called 'A Walk in London'. We will be investigating techniques the author uses to build suspense, as well as exploring a range of other texts such as Harry Potter and Narnia. Based on these texts the children will use a range of features to create  their own piece of writing on their local area, Denton.
Again, this term we will be working hard to improve our spelling and will be a huge focus within our morning work and woven within many other curriculum areas. As the Year 4 team, we strongly recommend that children practise the many common exception words and spelling rules for Year 3 and 4. If spelling is an particular area that your child wants to improve, please use the word lists and suggested spelling games below.
Year 3 and 4 Common Exception Words
Year 3 Spelling Rules and Examples
Year 4 Spelling Rules and Examples
Mathematics
In our first week back we will be exploring different strategies to solve word problems involving money.  We will then continue to develop our fluency skills, testing out new methods and re-visiting old ones to consolidate our knowledge around multiplication, division, subtraction and addition. Following this we will be learning how to convert forms of measurement and calculating the area and perimeter of shapes.
It is crucial in Year 4 that the children are still developing their fluency with their times tables up to 12 and a range of number facts, such as pairs that total 100, halves and doubles and counting in multiples of 10, 20, 25, 50, 100 and 1000.
Therefore, please make the most of your child's Times Table Rockstar account to strengthen their knowledge of the times tables and see their rock status grow!
The children also have accounts for Active Learn where they can revise and apply their knowledge through tasks that cover the entire Year 4 curriculum. All activities can be accessed when using a laptop or desktop. However, some are limited when using a tablet or an iPad.
http://www.activelearnprimary.co.uk
The children should all have their logins now for both of these accounts, if your child has lost their login details then do not hesitate to ask for new ones!
Science
Grouping living things is our next topic we will be exploring in Science. Through this topic children will initially begin by looking at the purpose of grouping living things and how this a can be done, children will then learn to use classification keys. Finally, using their knowledge and understanding of  living things the children will plan, carry out and conclude an investigation on habitats.
Topic
This term we will begin a new topic 'What did the River Tame do for us?'
Through this topic we will look at the History of our own local area, Denton.  Additionally, we will be be using fieldwork to observe and record the human and physical features of the local area using a range of methods including sketch maps, plans and graphs and digital technologies.
Religious Educations
We will be continuing to focus on last terms question which was, 'Why is Jesus Inspiring to some people?' Continuing to explore the meaning of the word 'inspiring' and who the inspiring people are in our lives.
Computing
This half term we will begin our project 'Hurray to Hollywood'. In this project, children will explore filming techniques such as angles and lighting. The children will then produce their own small films using imovie.
PE
Gymnastics is our focus this half term, within this topic we will be developing the use of physical strength, flexibility, balance, control, power, agility and coordination in order to perform a variety of exercises.
We will continue with our swimming lessons at Denton Swimming Baths. Please make sure that you come prepared with your full kit.
4D's lessons are every Wednesday and 4M's lessons are every Friday.
PSHE
Our theme for this half term is 'Healthy Me', where children will explore how to recognise and explain peer pressure and be able to  suggest a number of strategies for dealing with this. Through this children will also explore thoughts and feels that may be associated with those pressures.
Homework
In Year 4 homework is given out each Friday and is to be returned every Wednesday. This half term the children will have a spelling activity each week and either a reading task or mathematics task based on our learning in class. The children can also choose from our 'A Walk in Denton' homework menu! Homework can be presented in any way the children wish, so if they have published something using an iPad, tablet or computer please email it to us!
F.A.O Mrs Macdonald or Miss Dobie  to admin@corrie.tameside.sch.uk
A Walk in Denton Take Away Homework Sheet
Spring 2 Spelling Menu
The children are also asked to read at least twice a week to someone at home. We ask the children to record this in their Reading Log.
Don't forget that your homework and reading are monitored as part of your Assertive Mentoring profile
On time by Wednesday – GREEN
Late by Friday – YELLOW
No homework or reading completed – RED